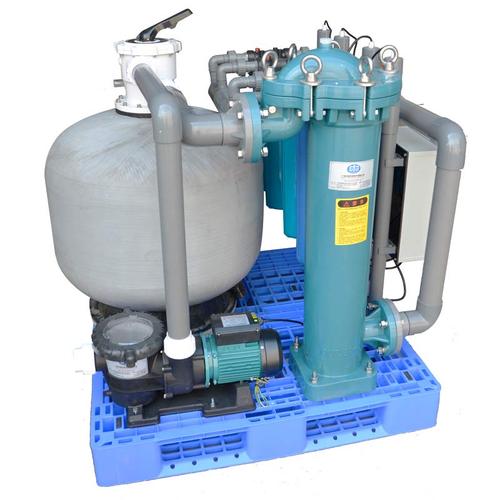 Product description
1. Nursery raw water treatment and culture system refers to the untreated pool of water through the water treatment equipment for multiple filtration and disinfection and other purification and then into the nursery pool of a farming model.
2. The system uses three efficient physical filtration, can effectively filter the impurities in the water, filtration accuracy of up to 0.1 microns. The system uses sand filter, bag filter, precision filter and UV sterilization combination of the method, eliminating the use of chemical drugs, to achieve safety, energy saving, environmental protection, green and healthy breeding effect.
3. To reduce the area, the system process is simple and simple operation, easy maintenance, low failure rate, less investment.
Technical Parameters
Model: ZH-RWS20
Overall dimensions (mm): 1250 * 1200 * 1300
Voltage: 220V
Power: 1.42KW
Treatment of water: 20T / H
Inlet and outlet: Φ63mm
Number of UV: 4
Filtration accuracy: 0.1μm
System structure diagram

Technical parameter